The IEEE Robotics and Automation Society is interested in both applied and theoretical issues in robotics and automation.
Robotics is here defined to include intelligent machines and systems used, for example, in space exploration, human services, or manufacturing; whereas automation includes the use of automated methods in various applications, for example, factory, office, home, or transportation systems to improve performance and productivity.
The RAS Student Branch Chapter in our school ENIS, established on January 27, 2010, counts 14 graduate and undergraduate students (January 2011).
Our main objective is to promote the activities of the society in ENIS and to give the maximum of benefits to its members, through various activities for students including seminars, lectures, and competitions.
Please do not hesitate to contact us by e-mail: [email protected].
Fore more details:
- RAS website: http://www.ieee-ras.org/
- RAS Tunisia Chapter website: http://ewh.ieee.org/r8/tunisia/ras/
Chapter Advisor:
Boudour Ammar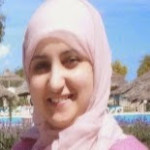 E-mail:
[email protected]

Executive Committee (2015):
Chair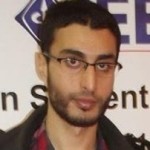 Aymen tmar
E-mail:
[email protected]