IEEE Engineering in Medicine and Biology Society  members come from everywhere and every walk of life. They work in industry, academic institutions, hospitals, and government agencies.
They design the electrical circuits that make a pacemaker run…create the software that reads an MRI…and help develop the wireless technologies that allow patients and doctors to communicate over long distances.
They're interested in bioinformatics, biotechnology, clinical engineering, information technology, instrumentation and measurement, micro and nanotechnology, radiology, and robots.
They are researchers and educators, technicians and clinicians; they are the link between science and life science; and they help the modern world work.
The EMBS Student Branch Chapter in our school ENIS, established on February 17, 2010.
Our main objective is to organize various technical activities for the benefits of EMBS student members including lectures and contests.
Please do not hesitate to contact us by e-mail to: [email protected]
Fore more details:
- EMBS website: http://www.embs.org/
- EMBS Tunisia Chapter: http://ewh.ieee.org/r8/tunisia/embs/
- EMBS Student website: http://www.embs.org/student/
Chapter Advisor: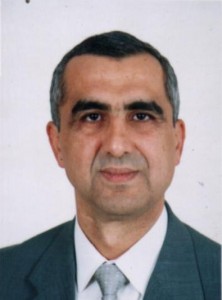 E-mail:
[email protected]
Executive Committee (2013):