The Field of Interest of the IEEE Computational Intelligence Society shall be the theory, design, application, and development of biologically and linguistically motivated computational paradigms emphasizing neural networks, connectionist systems, genetic algorithms, evolutionary programming, fuzzy systems, and hybrid intelligent systems in which these paradigms are contained.
The CIS Student Chapter in ENIS was established on 29th March 2010.
The objectives of the CIS Student Chapter in ENIS are:
To  help students and young researchers in order to solve complex and real  life problems;
To  help students and graduate students on competition activities;
To  transfer computational intelligent technologies to the school.
These objectives  can be achieved through various activities including seminars, lectures, schools,  conferences, and other events.
If you are  interested to join us, please do not hesitate to send an  e-mail to [email protected]
For more details:
- CIS website:
- CIS Tunisia Chapter website:
http://ewh.ieee.org/r8/tunisia/cis/
- CIS Student:
http://ieee-cis.org/benefits/student_members/
Chapter advisor :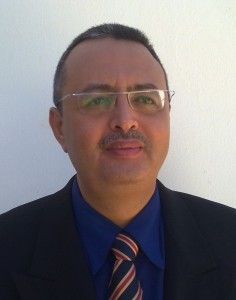 Chair : 
Rahma FOURATI